The porosity and density meter is a special pycnometer specifically designed to obtain reliable measurements of the open porosity and true bulk density of open cell porous materials used in noise control. The system is based on the published pressure/mass isothermal method, where the mass of the test sample is measured at different pressures. From the perfect gas law, the volume of the solid phase is obtained, from which the bulk density and open porosity of the material are deduced. Different gases can be used, typically air or argon. Accuracy of the method increases with the bulk volume of sample and the density of the used gas.
The system is completely automatic. It is also very compact.
For a better precision, it is recommended to use argon with this system. However, dry and clean compressed air can be used.
Mecanum's porosity meter is used by the world's leading material suppliers in both automotive and aircraft industries for:
​
Quality control in the manufacturing process of materials

Research, development, and innovation

Feeding acoustical prediction software dealing with sound absorbing materials
The system includes a certified verification sample and the PHI-X software. The PHI-X software fully controls and guides the experimenter during the measurement and calculates the statistics on the measurement of the open porosity and true bulk density. Furthermore, the acquistion is completely automated and the measurement of atmospheric conditions is embedded. The system typically works with disc shaped samples; however other shapes are possible.
PHI-X - Installation procedure
Main Advantages of the Product
Mecanum's Related Products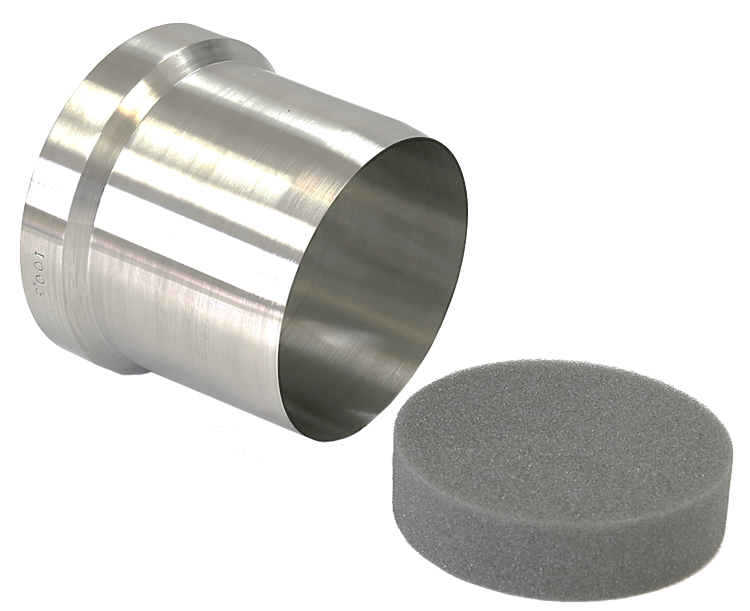 More Information