Mecanum's high-level impedance tube is specially designed to cover frequency ranges from 300 Hz to 6000 Hz and reach 155 dB (maximum).
Impedance and Transmission Tube 2, 3 or 4 microphones
Analysis of the acoustic nonlinear response of materials

Quality control

R&D applications
Standard Mecanum's impedance and transmission tube system includes:
​
Impedance and transmission tube;

Microphones;

DAQ system;

Ultralow distortion audio amplifier;

TUBE-X software;

Verification sample to check the measurement procedure;

Grids to support limp materials;

Rings to minimize acoustical leaks around the sample.
TUBE-X Software
The TUBE-X software is a user-friendly tool for impedance tube measurements. It will allow you to choose among different measurement techniques. TUBE-X controls the entire procedure from calibration to the measurement itself. It takes into account the atmospheric conditions and the internal dissipation of the tube.
​
TUBE-X can also:
​
Measure in white noise or sine sweep;

Correct the effects of grids and rings if they are used during measurement;

Compare measurement projects;

Merge the measurements made with the different tubes;

Average measurements (in fine bands, third octave and octave);

Estimate acoustic indicators (NRC, SAA);

Calculate the penetration depth of the acoustic wave in the material (20 dB reduction);

Export graphs and data to Excel and text files.
Comparison Tool
Main Advantages of the Product
Mecanum's Related Products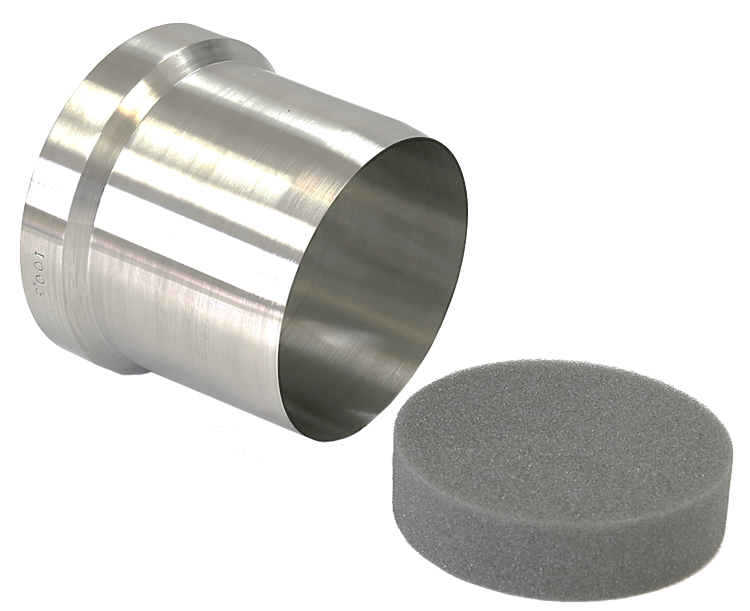 More Information